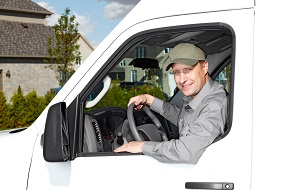 If you want to control your business insurance loss ratios, safe driving is a great place to start. For companies with fleets, accidents can result in significant property and liability claims. By educating your drivers, you can improve employee morale, customer satisfaction and driving down insurance loss ratios – all in one effort.
Where to find driver education resources
For the last 20 years, the Network of Employers for Traffic Safety has sponsored an annual Drive Safely Work Week. The campaign includes information about distracted driving as well as self-assessment tools, all with the goal of encouraging the adoption of safe driving practices. Companies can access the material for free here.
Everyone needs to make a commitment to driving safely, and October is a great time to get started. Every year, traffic accidents lead to deaths, injuries and financial loss – much of which is preventable. In the transportation industry, safe driving is especially important due to the sheer amount of time spent on the road – the U.S. Department of Transportation reports that large trucks traveled a whopping 10,270,693 miles in 2011 alone.
Compelling stats to share with your team
If you want to help make our roads safer, be proactive. Don't just assume your drivers are safe. Provide proper training, review good driving habits regularly and avoid incentivizing drowsy driving and speeding. If we work together, we can save lives.
October is a great time to focus on risk management and driver safety is a great place to start. While you're at it, don't forget to build your moving insurance program. If you haven't already done so, learn more about becoming a moving insurance affiliate here.