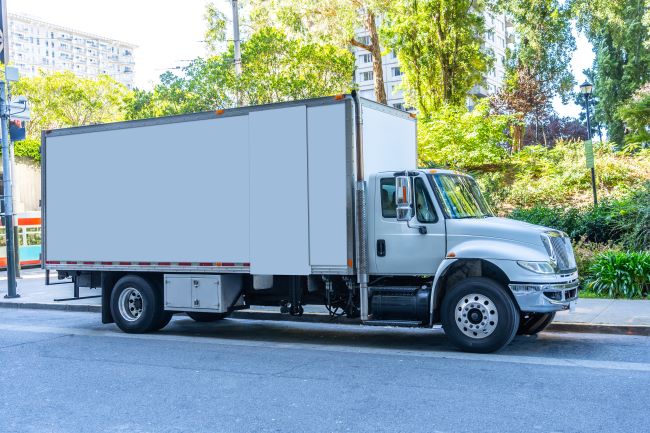 Has it become more challenging to obtain insurance coverage for your moving company? Insurance rates are rising, with the transportation sector seeing some of the worst rate hikes. Catch up on what's happening in commercial insurance for moving companies and learn how to set up your company for success.
Insurance Rates Are Rising
Insurance rates are rising across nearly all lines of coverage. According to MarketScout, commercial property and casualty rates were up 5% in the first quarter of 2023. The steepest rate hikes were in commercial property (up 9.3%), commercial auto (up 7.3%), and cyber (up 15.7%).
Premium hikes also varied by industry. The transportation sector experienced rate hikes of 8%, which is higher than the rate hikes seen in any of the other industries MarketScout tracks.
For moving companies, this means insurance is taking a bigger bite out of your budget.
The Rising Commercial Auto Rates
Commercial auto rates are increasing for several different reasons.
One issue is crash severity has increased. The NHTSA says traffic fatalities reached a 16-year high in 2021. Between 2020 and 2021, traffic fatalities increased by 10.5% and traffic fatalities involving at least one large truck increased by 13%.
Another issue is repairs have become more expensive. Modern trucks are equipped with sophisticated equipment. Whereas that's a good thing for many reasons, the downside is it also makes repairs more expensive. Plus, auto repair shops have been struggling with supply chain and labor issues. According to Claims Journal, the resulting auto repair backlog means it's taking longer to schedule repairs.
However, the biggest issue might be social inflation, which refers to rising litigation costs. The National Association of Insurance Commissioners says it's being driven by so-called nuclear verdicts (awards of at least $10 million), third-party litigation funding, plaintiff attorney courtroom techniques that appeal to juror emotions, and changing attitudes toward liability and responsibility, among other things.
The impact is significant, especially for the transportation industry. Research from the Insurance Information Institute on the impact of social inflation in commercial auto liability has revealed a $30 billion increase in claim costs.
Property Insurance Costs Are Surging
Property insurance rates are also rising. This issue isn't specific to the transportation sector, but it does impact nearly all businesses, including moving companies. Once again, several factors are at play.
Inflation is a key issue. After surging inflation rates in 2022, almost everything costs more than it used to. As a result, insurers have to pay more for claims. To account for this, they need to raise their rates. At the same time, businesses may need to raise their limits to account for higher values, which causes insurance rates to increase further.
In some parts of the country, natural disasters are another major issue. Gallagher Re says reinsurance rates increased by up to 150% in the worst-hit parts of the country. Insurance companies will likely pass increases in reinsurance rates onto policyholders.
Emerging and Developing Risks
Beyond the major issues impacting commercial auto and property insurance, other evolving risks may impact your moving insurance coverage, terms, and rates.
Cyberattacks have emerged as a significant threat in recent years. Moving companies are migrating more of their systems online – something necessary to deliver the modern customer experiences consumers expect – but this exposes them to more cyber threats. Attacks could cause major disruption and expose sensitive customer data, including payment information. In 2022, many insurers introduced stricter requirements and higher rates to try to control the rising risks. The Council of Insurance Agents & Brokers says cyber rates have moderated since then, but prices are still trending upward.
In the employment liability sector, COVID-19 has led to lawsuits. The Fisher Philips COVID-19 Litigation Tracker shows 8,023 lawsuits occurred between January 1, 2020, and April 14, 2023, with the most common type being for employment discrimination. Lawsuits alleging discrimination and harassment have always been a concern, but the rise of DEI initiatives may be bringing increased scrutiny and elevated litigation risks. SHRM also warns that DEI programs can run afoul of employment laws.
Do You Need Help Securing Commercial Insurance for Your Moving Company?
The insurance market is particularly challenging for moving companies right now. To secure the right insurance for your company, it may be time to reassess your coverage and adjust your strategies.
Relocation Insurance Group is now offering commercial insurance for moving companies. With more than 20 years of experience in moving insurance, we have an in-depth understanding of the insurance and risk management needs of moving companies. We can help you secure the coverage you need.