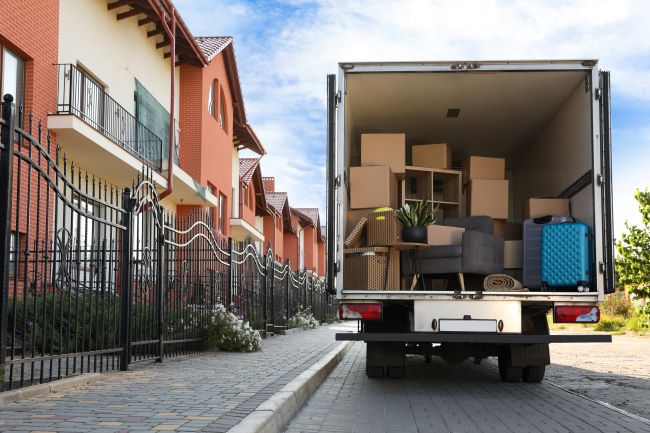 The moving industry is in the midst of a slowdown. Heading into 2023, high interest rates and economic concerns are impacting housing and moving trends. In particular, people may be more inclined to stay put in the months ahead. Moving companies will have to adjust to stay profitable during this challenging year.
Interest Rates Climb and Home Sales Drop
Redfin says average home prices across the U.S. were up 1.4% year over year in December 2022. Given the high inflation across the board, that might not seem like much of an increase. However, the national average 30-year fixed mortgage rate was up 3.3 points – to 6.4%. Additionally, the number of homes sold was down by 36.1%. December 2022 saw only 379,810 home sales, compared to 594,650 in December 2021.
People Are Moving Less – But They're Still Moving
Moving activity may be slowing, but it certainly hasn't come to a standstill.
What has changed is where people are moving. According to the National Movers Study from North American Van Lines, people were moving out of Illinois, California, New Jersey, Pennsylvania, and Michigan to South Carolina, North Carolina, Tennessee, Arizona, and Florida in 2022. In California, for example, 63% of moves were people moving out of the state, whereas 64% of moves in North Carolina were people moving into the state.
The most popular destination cities were Raleigh, North Carolina; Charleston, South Carolina; Tampa, Florida; Jacksonville, Florida; Tucson, Arizona; and Nashville, Tennessee.
Forecasting 2023 Moving Trends
In 2023, we can expect to see higher interest rates and tighter budgets. These economic conditions may impact the moving and housing markets, resulting in fewer moves and house sales.
At the same time, economic factors may drive some people to move. The December 2022 Job Optimism Survey from Robert Half found that 46% of people are looking for a new job or plan to look for a new job in the first half of 2023. This is an increase of 5 percentage points compared to numbers from a survey conducted six months earlier. The survey also found that 61% of jobseekers are looking for higher salaries.
Since people often move for work, an increase in job-searching activity could also result in an increase in moving activity. Even people who land remote jobs they can do anywhere may move as a result. Upwork says 4.9 million Americans took advantage of remote work in 2020 to move. Many people want to move to areas with a lower cost of living and higher quality of life – remote work can provide that freedom.
Those Who Do Move May Have Tight Budgets
Some people will move in 2023, often in search of higher paying jobs and a lower cost of living, but their moving budgets will likely be tight. High inflation means Americans are having to spend more on necessities like groceries and gas, which is having a major impact on personal finances.
In a study commissioned by Slickdeals, 58% of Americans said 2022 was economically difficult for them, up from 47% in 2020. The new year might not be much better – according to Bankrate, 66% of Americans do not expect their finances to improve in 2023.
Many Americans have been looking for ways to save money. Those who have to move in 2023 will probably look for budget options. This could lead more people to opt for do-it-yourself moves, even though this means significantly more work for them and a risk damaged goods and injuries.
The Impact on Moving Companies
For moving companies, 2023 may bring reduced business due to two key trends. Firstly, if the 2022 moving trends continue, fewer people will be moving in total. Secondly, economic pressures might cause more people to attempt DIY moves, rather than hiring professional movers. Taken together, these two trends could take a big bite out of moving company revenues.
Moving companies need to be ready to adapt. By leveraging moving insurance programs, you can earn more from every booked move, which will help bolster revenue streams during the slow season. Ask us how.