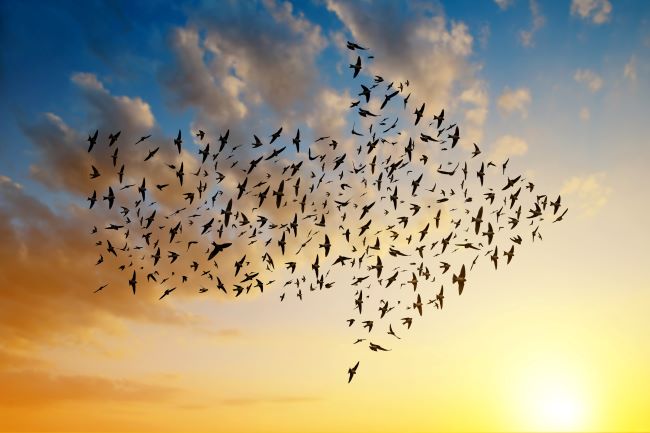 Home sales are down, but many people do want to move. Here's a look at the factors impacting the 2023 U.S. migration trends.
The Desire to Move
The National Association of Realtors says existing home sales were down 16.6% year over year in July 2023. The drop appears to stem from a low housing inventory and high mortgage rates, both of which create an unfavorable housing market for buyers.
Nevertheless, people still want to move. In an Architectural Digest survey, 29% of respondents said they plan to move in 2023, whereas another 26% want to move but have no plans to do so. Younger generations are especially likely to want to move in 2023, with around 39% of Millennials and Gen Z respondents saying they either have relocated in 2023 or plan to do so.
People Are Searching for a Better Cost of Living
High inflation has prompted many people to look for areas with a better cost of living. North American Van Lines says higher costs pushed homebuyers into rural areas in 2022.
Although inflation has cooled, cost of living remains the primary motivator for people who want to move in 2023. In the Architectural Digest survey, around 42% of respondents said they would be compelled to move if they found an area with more affordable housing or a lower cost of living.
A Return-to-Office Push May Force Some Relocations
During the COVID-19 pandemic, many workers took advantage of remote work to relocate. NBC News says small and midsize rural communities saw home prices increase in the first two years of the pandemic as out-of-town buyers bought up real estate. This trend may now be reversing, with homebuyers looking for houses closer to large metro areas.
A reason for this could be that many employers are pushing for a return to the office. NPR says it's becoming harder to find remote work opportunities, whereas Fortune says another one million workers are being ordered to return to the office in fall 2023.
Climate Relief Is Emerging as Another Motivation
Fears of climate change are prompting some people to move.
Natural disaster losses have been increasing. NOAA says 18 separate events each caused at least $1 billion in losses in 2022. In 2023, there have already been 15 such events, as of August 8.
Yale School of Environment says worsening wildfires and rising sea levels are causing some Americans to move to areas that seem safe from climate change. The number of Americans choosing to move for climate-related reasons is currently small, but it is expected to increase as climate change intensifies. According to one researcher, 50 million Americans could move to areas like New England and the Upper Midwest as people flee coastal areas to escape severe climate.
Positioning Your Moving Company for Success
Many people want to move right now, but high costs are a barrier. Those who can move will be interested in protecting the household items they worked so hard to acquire. Moving companies can help by partnering with Relocation Insurance Group to offer moving insurance. Become an affiliate.