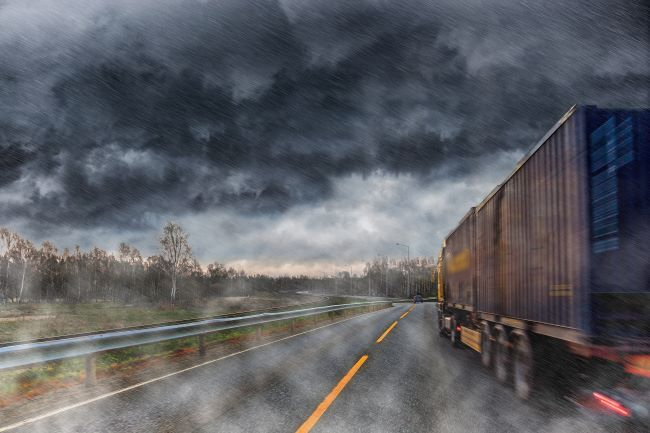 This summer has been one for the record books, weather-wise at least. In the northeast, for example, it's been hot and wet. In the Hartford, Connecticut area, it was the 13th wettest year out of the last 119 years with 17.59 inches of rain between June 1 and August 16. Many other cities are experiencing a similar deluge. As a result, we've seen a lot more flood claims this year. Warehouses and moving companies that have never flooded before have flooded this year.
Flood Exposures Are Growing
Many regions may have much great flood risks than previously thought. Plus, flood risk maps based on government data are often dangerously out of date. According to First Street Foundation (a nonprofit research organization), 51% of Americans live in areas that are twice as likely to experience a so-called 1-in-100-year flood than would be expected based on government models. In approximately 21% of the country, a 1-in-100-year flood could actually happen every 25 years.
When an area floods, vehicles may be stuck and destroyed, along with everything inside them. For moving trucks, this could result in a total loss. It doesn't take a hurricane to destroy vehicles, either: smaller storms and flash floods can cause devastating water damage. These events may be harder to anticipate than hurricanes.
Recent severe flooding in New England resulted in collapsed roads and submerged cars, according to NBC News. The storm prompted a flash flood emergency in the lower Hudson Valley – a rare event for the region and only the second on record.
"Countless" vehicles were flooded in storms that hit Central California in early 2023, according to ABC30 Action News.
Moving Insurance Carriers Are Excluding Flood Losses
Just as homeowners and renters insurance policies typically exclude flood losses, moving insurance carriers are now excluding flood as a cause of loss on new policies.
As this is a recent development, it may catch movers and their customers off guard. Check the policy terms – don't assume a moving policy covers flood losses. Moving customers who have separate flood insurance should check their policies to see if the coverage applies to items damaged during a move.
Storage Units Are Also Vulnerable to Water Damage
No matter if people are keeping items in a storage unit for a short or long period of time, water damage is a serious risk. Water from floods could seep into the storage unit and soak everything inside. Leaks are another danger. A major leak may be obvious immediately, but a small leak could go undetected for weeks or even months. This gives mold and mildew the chance to grow, compounding the losses.
Mitigating Flood and Water Losses
As flood losses evolve, moving companies need to take steps to control losses.
Check the weather report and plan accordingly. Since weather can change quickly, you need to have a way to alert drivers to risks as they develop.
Train workers on how to navigate bad weather. If a flash flood is eminent, drivers will need to move to a safe area and seek higher ground. Safety comes first, but, whenever possible, the driver should try to park in an area that is unlikely to flood.
Vet your subcontractors. If you use subcontractors for moves, confirm they are adhering to the standards as you are.
Educate your customers on moving insurance. In addition to telling them about coverage, help them understand why it's important to insure the full value of their move and to read the terms of their moving policy.
Encourage storage customers to check their belongings regularly. Catching a minor leak early can prevent significant water and mold damage.
Despite the emergence of flood exclusions, third-party moving insurance is still the best way to protect a move. Learn about becoming a Relocation Insurance Group affiliate.