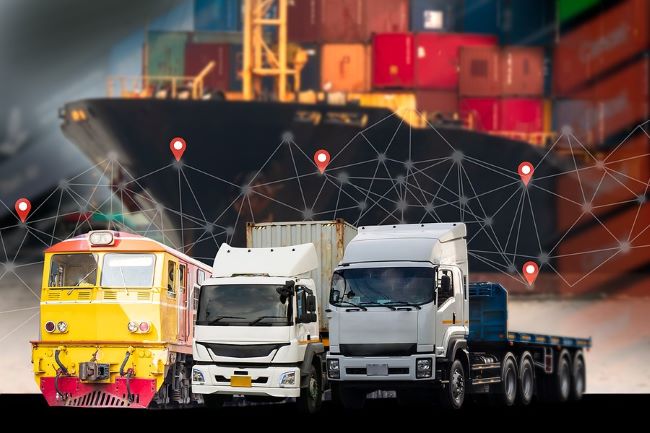 Businesses that send products to customers (such as furniture, equipment, and electronics) need to work with freight & shipping companies. These companies protect business owners from complications associated with road, rail, and air transportation.
However, choosing a suitable freight and shipping (F&S) company can be challenging. This article explores some of the considerations for finding the right F&S company.
Are Freight and Shipping Companies Important for My Business?
Thanks to the growth of e-commerce, the shipping industry is booming. The Council of Insurance Agents and Brokers reports that shipping accounts for more than 85 percent of transportation in local and international trade. It's important for businesses to work with freight and shipping companies for a few reasons. For instance, they:
Help you reduce costs by negotiating volume discounts with carriers and finding ways to make more efficient use of space within their trucks.
Help you deliver shipments faster than you would be able to alone, meaning less stress for you and your customers.
Find new ways to ensure your packages arrive safely—even when shipping internationally.
Know how to secure goods to avoid damage in transit.
Offer services like warehousing and fulfillment, allowing you to focus on other aspects of running your business.
How Do I Find the Right Freight and Shipping Company for My Business?
A lengthy report by McKinsey shows freight shipping is the most likely means of transportation to assure business growth. But to leverage this growth, you must choose the right freight and shipping companies for your business.
You have two options. The first is to try multiple companies and see which best serves your needs. However, throwing everything to the wall to see which one sticks will waste your time, lose you money, and disappoint your customers. The second, and better, option is to ask the following questions:
What Experience Does the Company Have?
The more experienced a freight and shipping company is, the more likely it will have a good track record of success. Shippers sometimes experience unexpected difficulties (like port shutdowns, acts of God, and customs trouble) while in transit with your shipment. However, many years' experience prepares a company for possible complications. Collaborating with an experienced freight and shipping company will ensure you have little to no worries about your goods.
Will the Company Ship to My Destination?
Different freight forwarders have different locations they cover, which means you may have limited options. Whereas some only cover countries within the continent, others may be willing to go to the other end of the world to deliver your goods. The right freight and shipping company for you will depend on what areas you want to cover. Find a company whose coverage route aligns with your business needs and you'll be good to go.
How Much Will It Cost to Work With the Company?
It's essential to determine the cost of working with a freight and shipping company before you sign a contract. The price will depend on several factors, including how much room your product takes up in a truck, how far your shipment needs to go, and how much your product weighs. Although there is no standard rate for shipping, many companies charge per pound or cubic foot. You'll also find some that charge by mile or container size. You must understand a company's pricing before contracting.
Is the Company Reliable?
Reliability is crucial when working with any company. You don't want to find out later that a company can't deliver on its promises. You also want to be sure that the company is insured and licensed by the state in which it operates. This can be a good indicator of whether it will be a good fit for your business and if it has any history of problems with its customers. You can also ask people who have patronized the company in the past or check online reviews.
What Other Services Does the Company Provide?
The ideal freight and shipping company should offer other services besides shipping. These services should make your business processes easier and help you perform better than your competitors. Shipping companies whose services will lead to growth for your business are always a good choice. A suitable freight forwarder should offer services like hazmat shipping, a sealed divider, and—most importantly—insurance.
Understanding Freight & Shipping Risks: What Are They?
In today's world, supply chain delays are a big problem. In fact, a post-COVID report from McKinsey reveals that companies across different sectors will experience supply chain delays lasting a month or more every 3.7 years.
There are many factors in this trend—including everything from the growing number of companies involved in each supply chain to new technologies that allow for more efficient shipping and the increasing complexity of logistics.
Whereas some of these risks are preventable, others are simply unavoidable. For instance, in the last few years, there has been a significant increase in the number of fires on electric ships using lithium-ion batteries.
According to Claims Journal, fire accounted for 18 percent of the $9.2 billion in total losses in the analysis of 240,000 marine insurance claims. This means it was the most expensive cause of loss in marine claims in 2021.
As reported by Freight Waves, Felicity Ace, a roll-on/roll-off (RORO) cargo ship, provides a case study. The carrier was designed for shipping wheeled cargo, such as cars, motorcycles, and trucks. Crossing the Atlantic in February 2022, a fire broke out, causing the carrier to sink 10,000 feet. This led to a loss of several Porsches and Bentleys, with an estimated value of $400 million.
Considering these shipping risks, and understanding that contingencies can arise even with the best F&S company, it's essential to find ways to mitigate risks.
Managing Risks with Third-Party Moving and Logistics Insurance
The importance of insurance for your freight business cannot be overstated. Several types of casualties can result in your shipment going missing or arriving at its destination in bad shape. These natural or manmade casualties can affect your customer relationships and incur catastrophic losses.
For example, if the ship carrying your load capsizes, you will lose your entire shipment without any chance of recovery. Your goods could also go missing during loading or unloading or be damaged while in their box.
Third-party moving and logistics insurance provides you with coverage to protect you from any losses incurred while your freight goods are in transit. You can either take out coverage for your business or make sure the freight & shipping companies you're working with have coverage.
This way, if your shipment encounters any loss, the insurer will cover the damages. It's essential to take out insurance no matter whether you're shipping intrastate, interstate, or internationally.
A policy can be partial or comprehensive—comprehensive coverage is more expensive. In both cases, costs are usually a unit percentage of the value of the shipment.
Should I Take Out an Insurance Policy for My Shipments?
Choosing the right freight & shipping companies can be like finding a good mechanic. You need to find someone you can trust, who will provide you with help you when you need it, and who has access to the best tools.
The five considerations above will help you narrow down your choices to find the best company, but risks are inevitable—even with the right shipping partner. To mitigate risks, you also need third-party moving and logistics insurance for your business.
Relocation Insurance Group can help with highly customizable logistics and cargo insurance coverage to suit your needs.