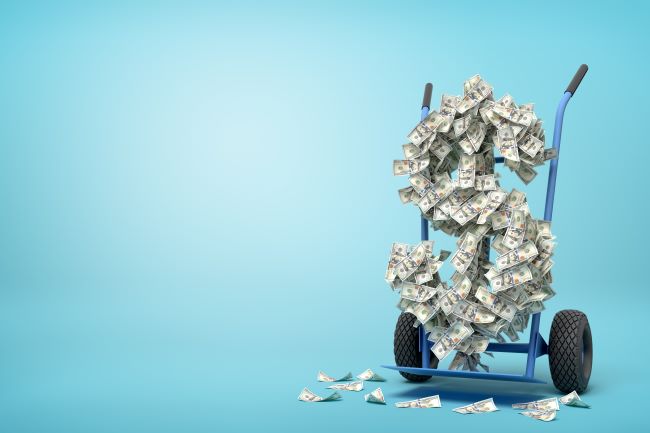 It's not just you – moving companies around the country are experiencing a decline in business. With people moving less, moving companies need to find new ways to increase their bottom line. By offering moving insurance to your customers, you can boost earnings and fuel your company's growth, even when market conditions are challenging.
Americans Are Moving Less
According to the National Association of Realtors, the number of people who are moving is dropping, even though the population is growing. The moving rate hit a historical low in 2021 and then dropped even lower in 2022.
The outlook for the rest of 2023 doesn't look any more promising. Redfin expects home sales to drop by 16% from 2022 to 2023, falling to the lowest rate in 11 years.
How Moving Companies Can Adapt to the Decline in Moving Rates
The decline in home sales and moving rates is bad news for moving companies, but it doesn't have to spell disaster – moving companies just need to find ways to adapt to current moving trends.
Raising prices might seem like the easiest option, but this could backfire. With inflation hitting people hard, many people are looking for ways to cut costs. If you charge too much, you could push your customers to cheaper alternatives.
Instead, moving companies should look for ways to add value and enjoy new sources of revenue. Offering moving insurance is a logical way to do this. When you offer moving insurance, your customers receive the protection they need to avoid financial disaster and you gain a new income stream.
How to Offer Moving Insurance to Your Customers
There are three different approaches for offering moving insurance, each of which requires a different amount of effort. You can use:
A landing page. This is the simplest method – you can implement it in a matter of hours. Use a QR code or link to send your customers to a branded landed page where they can buy moving insurance.
An API. This method is a little more complex because you need to connect to the API, but you can finish setting it up in a couple days. Your company submits requests for moving insurance using the API.
A fully-automated process. This method will take a week or two to set up, but it's the easiest for your moving customers. After a customer books a move, you place the moving insurance using an API and customers are presented with insurance options within your moving software platform.
How Much Can Moving Companies Earn Selling Insurance?
Moving insurance can produce a significant revenue stream. How much you stand to earn, though, depends on a couple of factors, including the number of moves you book and the method you choose for moving insurance sales. The potential earnings are as follows:
Landing page: This option is the easier to set up, but it will also provide the smallest reward. If you handle 4,000 household goods moves a year, half of which are local and half of which are interstate, you could make $886 dollars. That's not bad for so little effort.
API: This option can yield better returns. If you handle the same amount of household goods moves a year as above, you could make $7,966 dollars.
Fully-automated solution: This option provides the greatest revenue potential by far. For the same number of household goods moves a year, you could make $26,551 dollars – and that's not even including the additional income you could earn from having satisfied customers who refer you to friends and family.
The above numbers give you an idea of what's possible, but these figures might not reflect how many moves your company handles. To see how much you could earn, use the Moving Insurance Revenue Calculator.