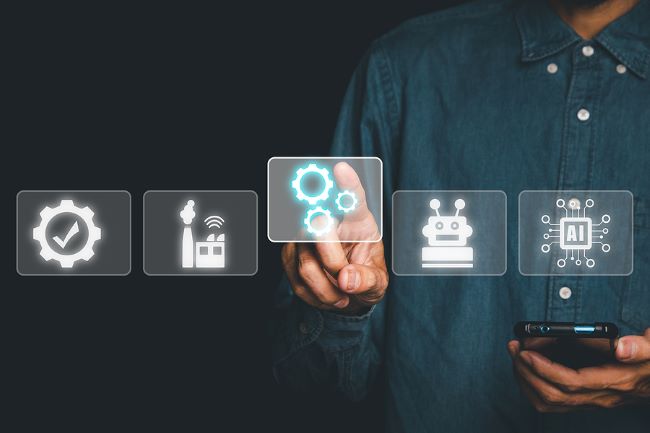 Relocation Insurance Group has always been a tech-forward organization. We were the first to offer moving insurance online. Now we're focused on providing embedded insurance options to make coverage effortless and to improve the customer experience. It's got us thinking – what else is possible in moving technology?
From Absurd to Essential
Albert Einstein once said, "If at first the idea is not absurd, then there is no hope for it."
Bold ideas always seem a little crazy at first. Whether you're talking about using microwaves to cook your food or a vehicle that can transport people through the air, there were no doubt many skeptics when these inventions were first introduced. Now we take things like microwave ovens and airplanes for granted.
So what new technologies will we take for granted in the future? Jeff Harrison, claims manager for Relocation Insurance Group says that one of his favorite recent innovations in the 3D printer. As a moving claims expert, he envisions how 3D printing could be applied to the moving industry. For example, the technology could be used to replace hardware that gets lost in moves.
Jeff sees other ways technology could transform the moving process. With bar codes, movers could scan items at origin and then again at delivery. Photo inventory systems could improve moving systems further. Just think about how easy moving claims would be if there were photos and bar codes for every item.
Convenience Is the Point
It's easy to take technology for granted – and that's kind of the point. As Bill Gates said, "The advance of technology is based on making it fit in so that you don't really even notice it, so it's part of everyday life."
The computers and the internet have made many aspects of daily life much more convenient, from booking a vacation to managing personal finances and investments. Gadi Binness, the president and CEO of Relocation Insurance Group, would like to see more of this convenience applied to moving insurance. For example, he'd like to see the use of artificial intelligence to manage insurance rates. He'd also like to see moving software that allows customers to book a move online, without having to speak to a salesperson.
Finding Balance and Focusing on the Future
As the customer service manager at Relocation Insurance Group, Amanda Loyd is always considering how processes impact customer experiences. When Amanda thinks about technological progress, she thinks about the need to find balance and consider how technology will impact the future. As Lyndon B. Johnson said, "If future generations are to remember us more with gratitude than sorrow, we must achieve more than just the miracles of technology. We must also leave them a glimpse of the world as it was created, not just as it looked when we got through with it."
So what type of technological innovation could solve the problems of today to create a better tomorrow? Amanda would like to see driverless technology in the moving industry. "I think it would be great if driverless technology was perfected so that moving companies could get shipments to their customers faster, offset some of the pain of the driver shortage, and allow drivers the ability to continue moving forward even in their required down time," she says.
Minimizing Mistakes
If you're commenting on how your computer or software program is working, it's probably to complain that it's NOT working. As Clive James said, "It is only when they go wrong that machines remind you how powerful they are."
We tend to take technology for granted unless it's glitching. Of course, humans aren't perfect, either – but human workers and technology could work together to reduce the chance of problems. Randi Krantz, the director of business development at Relocation Insurance Group, would like to see virtual reality and augmented reality used to train movers. She would also like to see a universal system that monitors each state license for intrastate movers, not just interstate movers.
The Future of Moving Technology Is Here
Driverless technology still has a way to go, and barcode technology hasn't been fully implemented in the moving industry quite yet. However, some moving technology innovations are already here. Relocation Insurance Group has already built the API for embedded moving insurance, and we're ready to work with your software provider. Be sure to tell your software provider that you want this technology and contact us to learn more.